A gastroenterologist is a doctor who diagnoses and treats diseases of the digestive system: esophagus, stomach, duodenum, pancreas and gallbladder, spleen and intestines.
Healthy digestion is a key to strong immunity, normal health, clear skin, and the ability to enjoy life in general.
Our doctors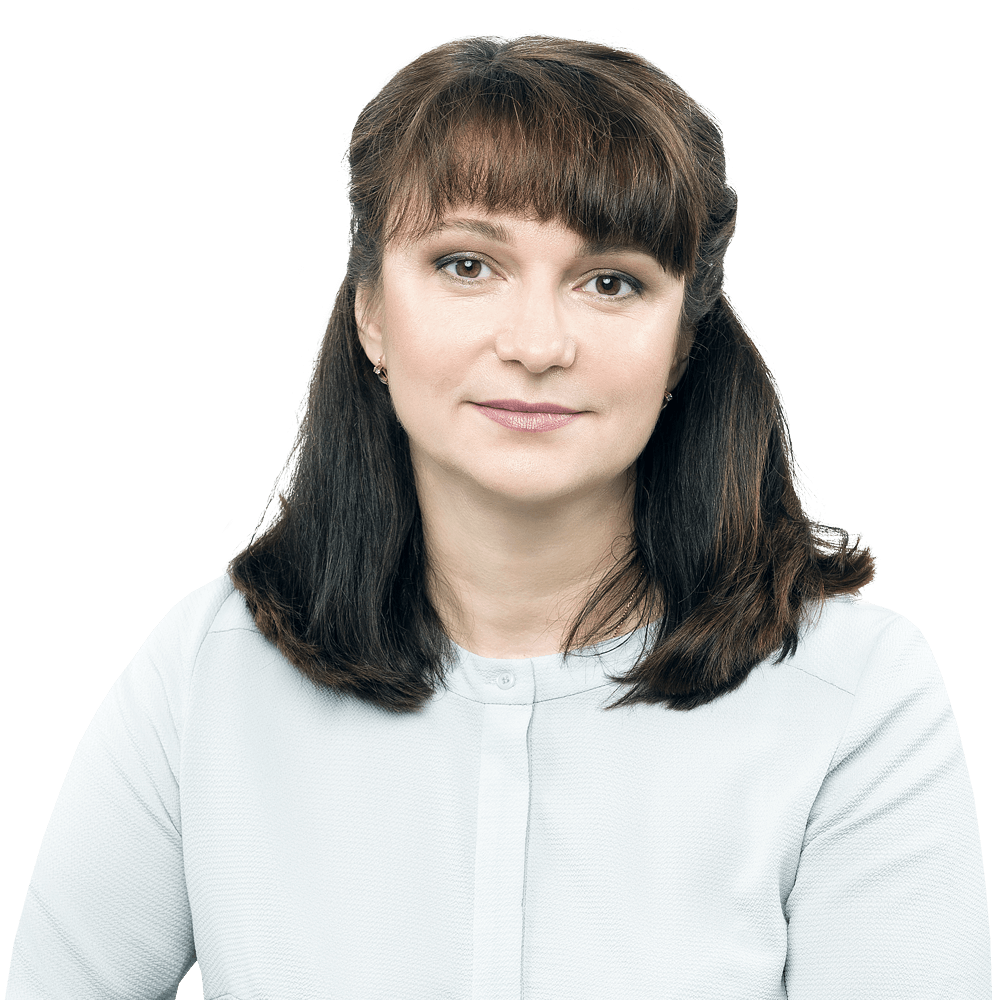 Ph.D (Medicine)
Why do patients choose gastroenterologists of Euromed Clinic?
Gastroenterologists are in great demand these days, and our specialists are no exception. We choose doctors who have vast clinical experience and a mandatory specialization in any of pathologies.
Gastroenterologists of Euromed Clinic take part in medical conferences and constantly improve their qualifications. They are thorough diagnosticians and qualified doctors, who do not prescribe unnecessary check-ups, on the contrary they will help you to cope with your problem in a quick and effective manner.
What diseases does a gastroenterologist treat?
Diseases of the esophagus: esophageal varicose veins dilatation, hernias, diverticulosis, gastroesophageal reflux, different forms of esophagitis;
Stomach and duodenum pathologies: ulcers, gastritis, polyps, gastroduodenitis;
Pancreatitis and other pancreas diseases;
Gallbladder disease: biliary dyskinesia, hepatitis, cholecystitis;
Spleen cysts;
Intestine diseases: chronic ulcerative colitis, malabsorption, Crohn's disease, irritable bowel syndrome;
Enterocolitis;
Parasitic invasions.
When should I visit a gastroenterologist?
You should visit a gastroenterologist if you have the following symptoms:
Stomachache (in subcostal area, stomach, intestine);
Nausea, vomiting;
Constipation or diarrhoea;
Heartburn, constant belching, bitter taste in mouth;
Heavy abdomen;
Unusual stool colour.
Which diagnostic methods does a gastroenterologist use?
Examination and palpation of the abdominal wall;
Ultrasound;
Gastroscopy;
Colonoscopy;
Computer tomography;
Blood, stool, urine tests.
What happens during a gastroenterologist's appointment
A gastroenterologist interviews the patient and carefully examines him. The doctor palpates the patient's abdomen wall and, in case of specific complaints, examines his anus. Then additional diagnostic tests may be required (for example, ultrasound, gastroscopy, or blood, urine, stool tests).
Having reviewed all the data, the gastroenterologist makes a diagnosis and prescribes treatment, or advises the patient to see another specialist (for example, a urologist or an oncologist). The gastroenterologist can prescribe a special diet and give recommendations on lifestyle changes. Subsequently, the doctor will monitor the course of treatment by prescribing follow-up consultations.
FAQ
What are the causes of gastritis and stomach ulcers?
It is helicobacter pylori that causes gastric mucosa inflammation. However, it lives in the stomachs of 9/10 people, and not all of them develop gastritis and ulcers. The bacteria is activated due to weakening of local immunity which occurs as a result of:
Overeating, regular alcohol consumption, smoking, addiction to spicy or extremely hot food;
Intoxication (for example, kidney disease or chemical poisoning);
Long-term use of large doses of antibiotics or anti-inflammatory drugs in pill form.
Gastritis is curable. It does not necessarily develop into a chronic form and require a lifelong diet. Therefore, if you have discovered gastritis symptoms (heartburn, stomachache appearing 2-3 hours later after a meal), you should visit the gastroenterologist as soon as possible.
How to deal with constipation?
If there was no stool for a long time, then treatment begins with the large intestine release (one applies enema or laxative, or both, as prescribed by the attending physician). It is extremely important to continue treatment. For this purpose different mineral oils (e.g. paraffin oil) are used as they are not absorbed by the body. But it's especially important to change your eating habits.
It is important to eat foods rich in fiber and drink plenty of water. In this case, the stool becomes softer and the intestines are easily emptied. The following foods are especially helpful:
Jacket potatoes;
Baked beans;
Brown bread;
Vegetable soups;
Dried apricots, prunes, raisins;
Oatmeal;
Kefir;
Apples;
Water as the main drink.
It is also very important to move a lot and lead an active lifestyle. Treatment of chronic constipation can take a lot of time (at least half a year). But patience and consistency will guarantee you success.
How to book an appointment?
Online appointment is the fastest and most convenient way. It is available 24 hours a day, 7 days a week. It takes less than 5 minutes to schedule!
You can also call us at + 7 812 327 03 01 (24/7), and the call-centre specialists will schedule an appointment whenever convenient to you.
Hello,I send my appreciation to your clinic where I received very good services. If you had my email in September, you may pu...
Good evening,
My stay in the Euromed … is a good memory.We have been nicely welcome at the reception the day of my arriv...
Dear Euromed's Team, First of all, thank you for your kind service and help us during our difficult time in St.Petersburg, w...
Thank you, the attention I received was thorough and I was very pleased that your lovely receptionist was able to deal direct...
Hello Euromed Clinic.Prompt, helpful, professional and thorough. Reassured us for the remainder of our around the world trip. Very good experience.
Dear doctors and nurses at Euromed.
I am writing to thank all of you for your excellent treatment during my stay in the cl...
Excelente atención. El médico vino a mi hotel y pudo solucionar mi problema con gran profesionalismo. Muy contenta por el ser...
Hello, I would like to say thank Bykova Anna - obstetrician-gynecologist- for her professionalism and care. I was pleasantly ...
Big thanks to Dr Anna Bykova, she has been my companion during my 9 months journey of pregnancy. My constant support. She was...